Your cart
0
HOW DOES THE CATERING CLUB WORK?
The Catering Club is a loyalty program rewarding customers with points for purchasing ECatering products online and for participating in certain brand experiences.
It is a tier based program determined by the number of points a customer has accumulated throughout the year. There are 3 tiers with different rewards: Silver, Gold and Platinum.
Are you new to ECatering? If so, you'll start on the Silver tier, and the more points you earn, the quicker you will rise through to the next tiers. Rewards change as you rise through tiers, or if you fall beneath a tier, you will be contacted and your new rewards will be advised in an email.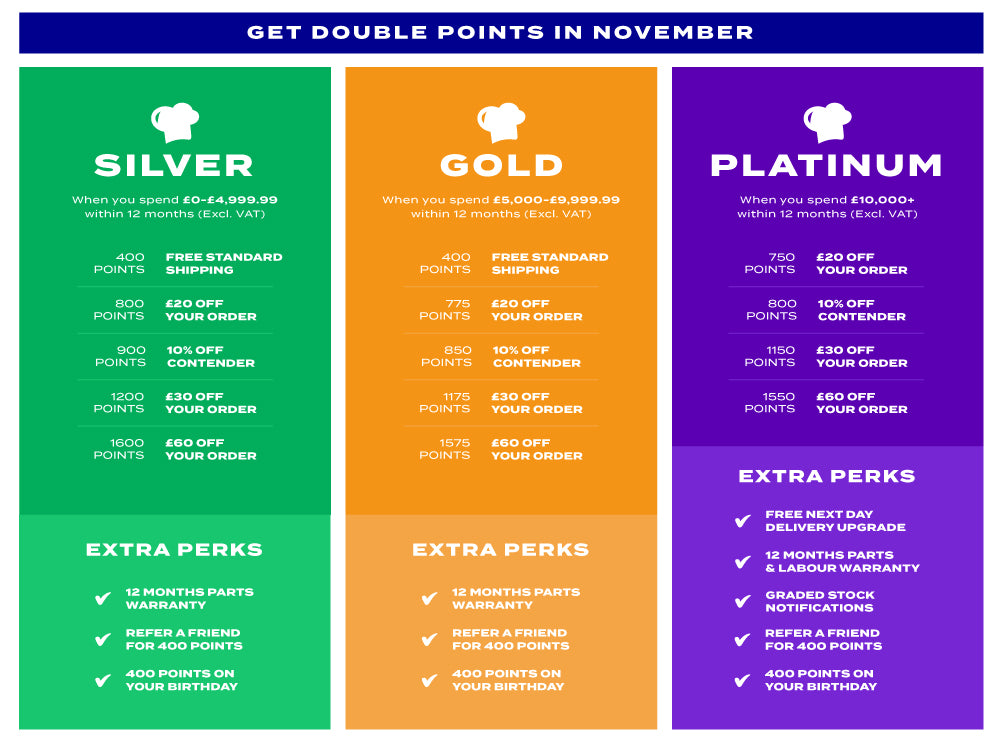 HOW DOES THE CATERING CLUB REWARD LOYALTY?
From the moment you register in the loyalty scheme you will be earning valuable points and rewards on every purchase you make. The more you spend, the more points and rewards you will receive. 
It's not all about spending either. There are other activities you can do to earn points, such as liking us on Facebook, leaving a review and referring your friends.
JOIN BRITAIN'S BEST IN THE CATERING CLUB NOW!
Full terms and conditions of The Catering Club can be found here.